Latin Roots Jigsaw Puzzle
---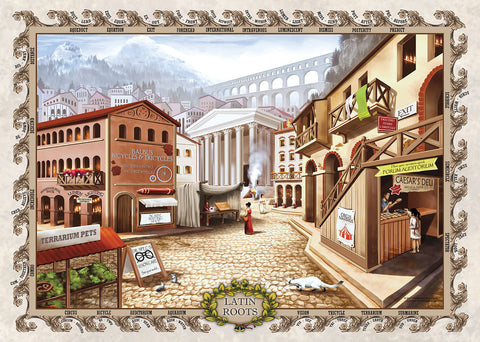 Grades: Middle Level 6-8
Includes: 513-piece jigsaw puzzle (15" x 21.25"), 11" x 22" full-color poster and a 3 to 4 day station lesson download.
Introduce your students to the origins of language with a Latin Roots standards-based jigsaw puzzle. Aligned with Common Core State Standards for the middle grades (6 – 8), this beautifully detailed puzzle provides a rich, vocabulary-building exploration of 25 common Latin root words.
Latin Roots puzzle includes a free 21-page lesson download. Its 6 station activities feature hands on games, real-world design applications and academic vocabulary.