Area Amusements Jigsaw Puzzle
---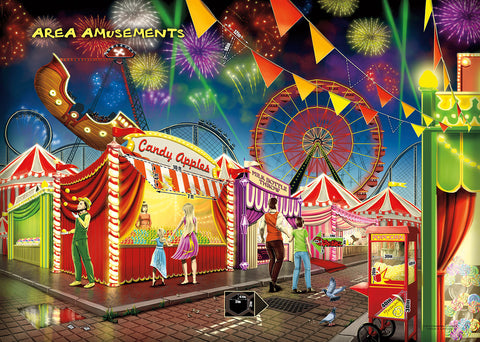 Grades: Middle Level 6-8
Includes: 513-piece jigsaw puzzle (15" x 21.25"), 11" x 22" full-color poster and a 3 to 4 day station lesson download.
Students will experience real-world problems as they enjoy the Area Amusements jigsaw puzzle. Aligned with Common Core State Standards for the middle grades (6 – 8), this beautifully detailed puzzle provides a rich, visual learning experience that will engage and entertain students as they discover how to find the area of a variety of two-dimensional shapes.

Area Amusements puzzle includes a free 28-page lesson download. With 6 station activities, engage your students to solve real-world problems as the manager of Area Amusement Park!
Related Products
---