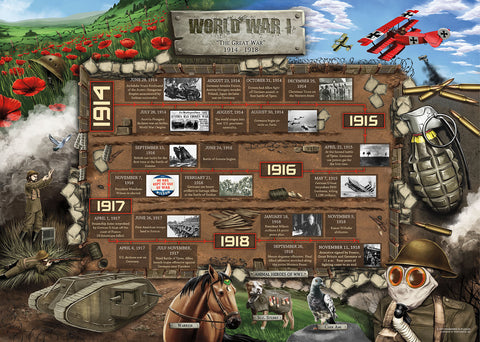 Grades: Middle Level 6-8
Includes: 513-piece jigsaw puzzle (15" x 21.25"), 11" x 22" full-color poster and a 3 to 4 day station lesson download.
Brilliant illustrations and a comprehensive timeline are included in our World War I standards-based jigsaw puzzle. Aligned with standards for the middle grades (6 – 8), this beautifully detailed puzzle provides a visual construct of The Great War (1914 – 1918).
World War 1 puzzle includes a free 16-page lesson download full of engaging activities. Primary source documents, critical thinking questions, and an exciting interactive web-based puzzle are all included.
Related Products
---